Just Horsing Around!
Make us your one stop shop for all your horse and rider needs. We have what we love and hope you will love it too. Let our Western and English Riding, Horse Show handling knowledge help you. From hoof to tail, we have the grooming supplies to ready that horse or pony for the ring.
Sleazy Sleepwear for Horses!
We offer a wide selection of solid colors, colorful prints and unique sparkling metallic foils that are fun, functional, and have great impact. Also available are stretch sheets, Shoulder Guards, Full Body Sleazies, Tail Bags, Helmet Covers.

All of Sleazy Wear for Horses is made with spandex and premium quality nylon or polyester 4-way stretch spandex. Also available for your favorite horse are: Hoods, Shoulder Guards, Stretch Sheets, Stretch Brief, Polyester Sheets

Western, English Show Clothes
for Men, Women and Children Call them what you like—blouses, tops, or shirts—your upper body garments are the fashion foundation of your western show outfit.

While your chaps or pants cover the lower half of your body, your torso topper sets the pace for the impression you convey, be it sophisticated, casual, or trendy. Whether you are showing English or Western, we have quality lines of clothing made in the USA such as 1849 that will give you an eye catching look at an affordable price.


Western Saddles - Head Stalls - Halters- Reins - Bosals - Mecate - Blanket Pins - Bars
(Pleasure & Show)




Saddles - Halters - Head Stalls
(Training - Show - Pleasure - Trail )

Sizes Available: Mini - Pony - Horse - Draft
(Leather and Nylon)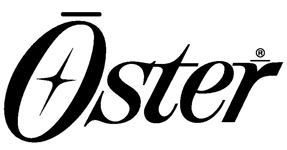 We Also Carry:

English Saddles
Head Stalls
Girths and Cinches

Whips
Crops
Clippers & Replacement Blades
Chaps and Hats
Show Clothing. Please refer to our Apparel page.